Escape Goat
Published on November 2nd, 2011 | by Derek Strickland, Contributor
Escape Goat Now Available On XBLIG Marketplace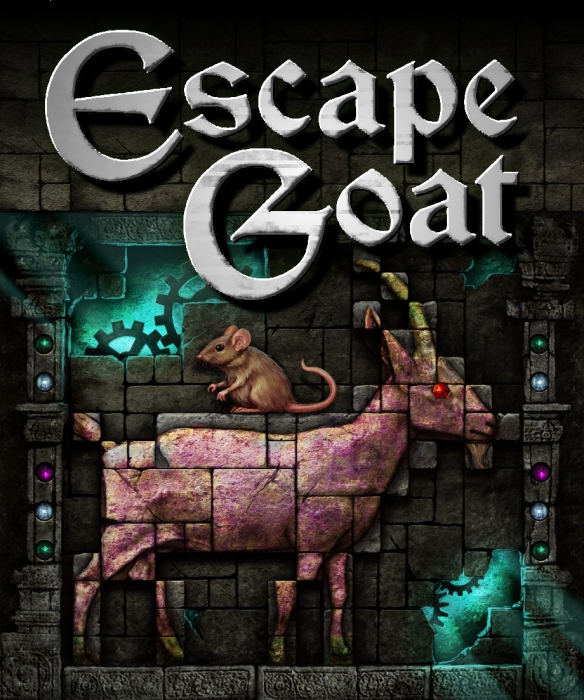 MagicalTimeBean, the Independent Xbox Indie developer behind the enjoyable Soulcaster series has recently released Escape Goat, a new platformer puzzler hybrid.  Escape Goat features the signature classic bit-style graphics that gives gamers a sense of playing an 0ld-school NES title, and also makes use of an awesome chiptunes soundtrack–which is also another signature element from the developer MagicalTimeBean.
Fans of the critically acclaimed Soulcaster series will recognize not only the visuals that are inherent within Escape Goat, but also the musical score as it reflects the developer's authentic emphasis on old-school elements.
As far as game mechanics, this new release features a mix of run-and-jump platformer sensibilities fused with the caution and trial-and-error elements associated with puzzlers. Players take on the persona of the goat who's charged with an epic quest of escaping a labyrinthine dungeon full of pitfalls, traps, and other devious mechanisms.
Using your wits and reflexes, players must solve a variety of mind-bending puzzles that challenge your critical thinking skills as well as strategic planning. In Escape Goat, players must look before they leap and think ahead or risk spelling doom for our hooved hero.
Also, if you're not familiar with MagicalTimeBean's popular tower defense Soulcaster series, now is a great time to check them out–for more information click on each picture link below:
Escape Goat is now available on the Xbox Indies Marketplace for 240 MSP ($3). For more information please visit the developer's official website.
[nggallery id=583]