BioWare
Published on September 19th, 2011 | by Derek Strickland, Contributor
Dragon Age II Mark of the Assassin DLC Announced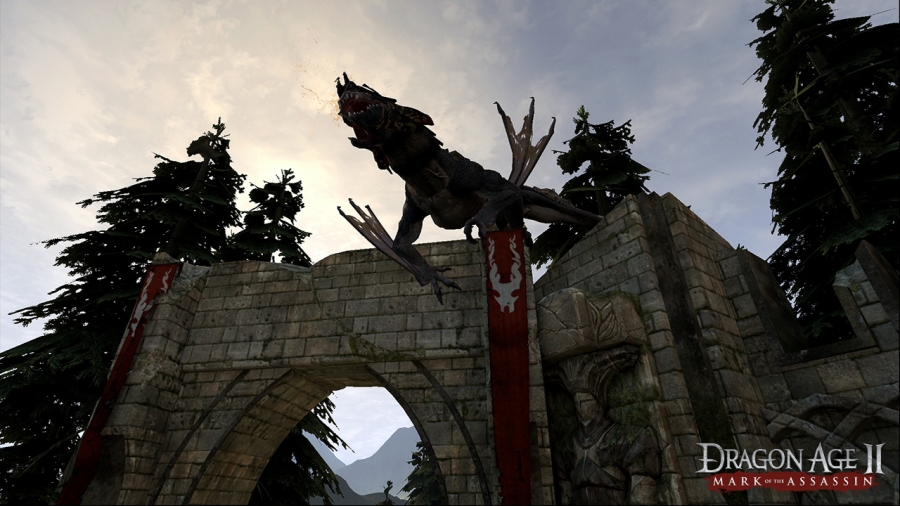 Varric–our favorite seedy dwarf narrator–tells a new chapter of Dragon Age II's already expansive story arc with the Mark of the Assassin add-on. Varric goes on to tell of Tallis, a deadly Dalish femme fatale who's after a legendary artifact known as the Heart of the Many. Our elvhen assassin turns to Hawke for help in her quest for the Dalish amulet, and thus the adventure begins.
I know what you're thinking–another retrieval quest?!
This quest isn't your standard "go and get this" mission, however. Hawke and his party must face untold evils in the form of horrific monsters as well as a huge Orlesian army that defends the walls of an impregnable and ancient fortress.
The DLC isn't all action, though. Through the dialogue gamers will learn of the origins brutal Qunari and the mysterious Orlesians. Gamers who enjoy Dragon Age's impressive myth and lore will be treated with this knowledge.
"Embark on a thrilling adventure of deception and intrigue in Mark of the Assassin, the latest downloadable expansion for Dragon Age II.

In this gripping new story, Hawke is joined by a mysterious elf assassin, Tallis. Voiced by none other than actress Felicia Day, this new party member comes complete with her own unique combat style and intriguing back story.

With Tallis at your side, you must Infiltrate an Orlesian estate outside Kirkwall and steal a precious relic. Along the way, you will uncover an array of impressive weapons and equipment, and confront fearsome and challenging new enemies on your journey to claim the Heart of the Many." –Official BioWare website
The Mark of the Assassin DLC add-on will be available on October 11th, 2011 for all platforms.
Click here to watch the trailer on YouTube. For more information on the upcoming DLC be sure to visit BioWare's official website.
(Enter Age and Refresh to Play)