Featured
Published on October 15th, 2010 | by Louis Garcia, Contributor
The Weekly Round-Up: NBA Jam Returns, Mew Available for Download
We had an eclectic mix of news, previews and reviews on GAMINGtruth this week. While most of it centered on established series, we did take a look at some new titles coming out from indie developers. Also, don't forget about our Comic Jumper contest where you can earn a free code to download Twisted Pixel's hilarious shooter!
The truth:
We previewed the off-beat Xbox Live Arcade title, Super Meat Boy. The game is part of Microsoft's Game Feast line-up and looks like it will be another hit in a year full of awesome Arcade games.
As someone who has grown up with Pokemon and is obsessed with everything spawned from Pikachu's cuteness, I was more than thrilled to hear about the ability to download the cute, cat-like Mew for both Pokemon Soul Silver and Heart Gold. Mew can be captured for a limited time via Nintendo WiFi starting today.
Readers can also get all the info about the sequel to one of the most played games in the world and find out why they won't have video game software and hardware sales figures every month to fuel their fanboy wars.
The reviews:
We had a slew of reviews this week ranging from the return of the NBA Jam series (it rocks), EA's latest FIFA title (it's OK) and even an Xbox indie platformer (it's maddeningly difficult) set inside of a boys dreams.
We also lay down the gavel on the newest Worms title, Worms Reloaded. The tiny invertebrates prove once again that not only do they star in some great strategy titles, but they're also more harmful to each others health than a fisherman's hook.
The missing:
While we at GAMINGtruth strive to give gamers the low-down on the latest news and games, sometimes our busy schedules get in the way. Here's some of the stuff we missed this past week.
Perhaps the biggest — yet most expected — news of the week was the announcement of a map pack for Halo: Reach. Noble Map Pack will be released on November 30 and cost the standard 800 Microsoft points ($10).
The three new multiplayer maps — Anchor 9, Breakpoint and Tempest — seem to offer quite a bit of variety it terms of team sizes and visuals. Anchor 9 is a tiny map for 2 to 8 players in a low orbit dry-dock with mirrored hallways.  Breakpoint is a 8 to 16 player map pitting Spartans against each other atop an icy precipice. Lastly, Tempest will have 8 to 16 Spartans fragging each other in an abandoned shoreline facility.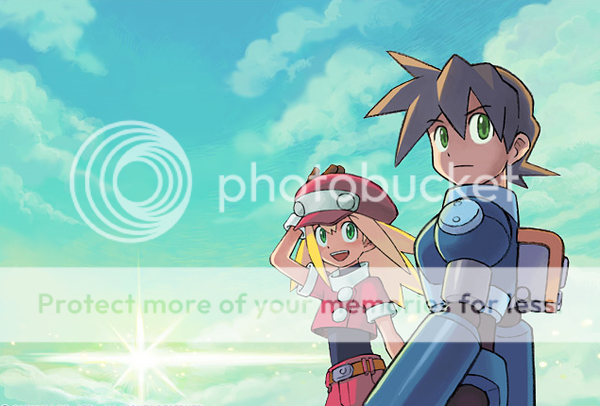 Capcom launched its Devroom for Mega Man Legends 3. The developers hope to give fans of the series a very hands-on approach with the game's development. Fans can check out the site right now to vote for a new heroine to appear in the sequel.
Don't forget about our Comic Jumper contest. All entrants need to do is send us a snap-shot of their best super hero pose to enter.
That's it for this week's addition, readers. Have fun gaming this weekend!